This is a follow up to this post: 
Unsurpisingly, WTC performed exactly as I said it would. Day traders who follow us made at least +100%, while those who learn from us were able to identify the opportunity even sooner and make 5x - 6x their original trade. Great returns in 5 days!
Now comes the inevitible dump... those who bought in around 30,000 satoshi (0.0003 btc) were able to trigger buy signals in the masses, racked up the buy orders, then dumped all their WTC. We can see this happening right now from the most recent chart.
Make sure to follow us on instagram.. twitter.. facebook.. subscribe to our mailing list. I sent updates to all platforms on our trade calls. If you're interested in being part of the few that get into all of the big pumps BEFORE they start happening, you're going to want to enroll in the course. I share all of my research with you, and even tell you what coins to get in/out of and when, on an easy to follow calendar.
Learn to trade with the wolves and trigger market behavior, being proactive instead of reactive to price swings! The CryptoDealer.io course launches October 15th, and those who enroll now will get a limited time only 50% discount on a first come first serve basis so make sure you reserve your seat!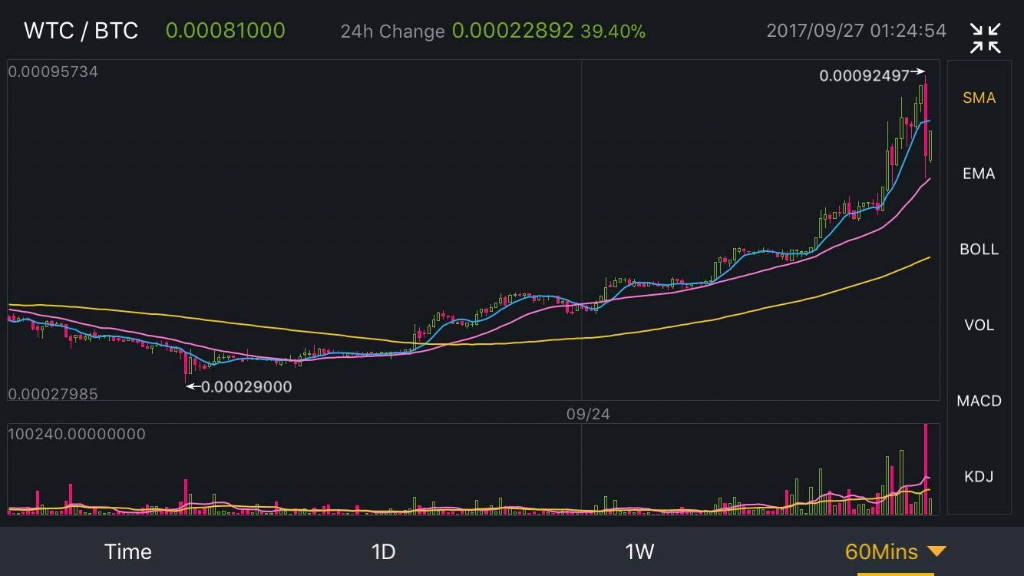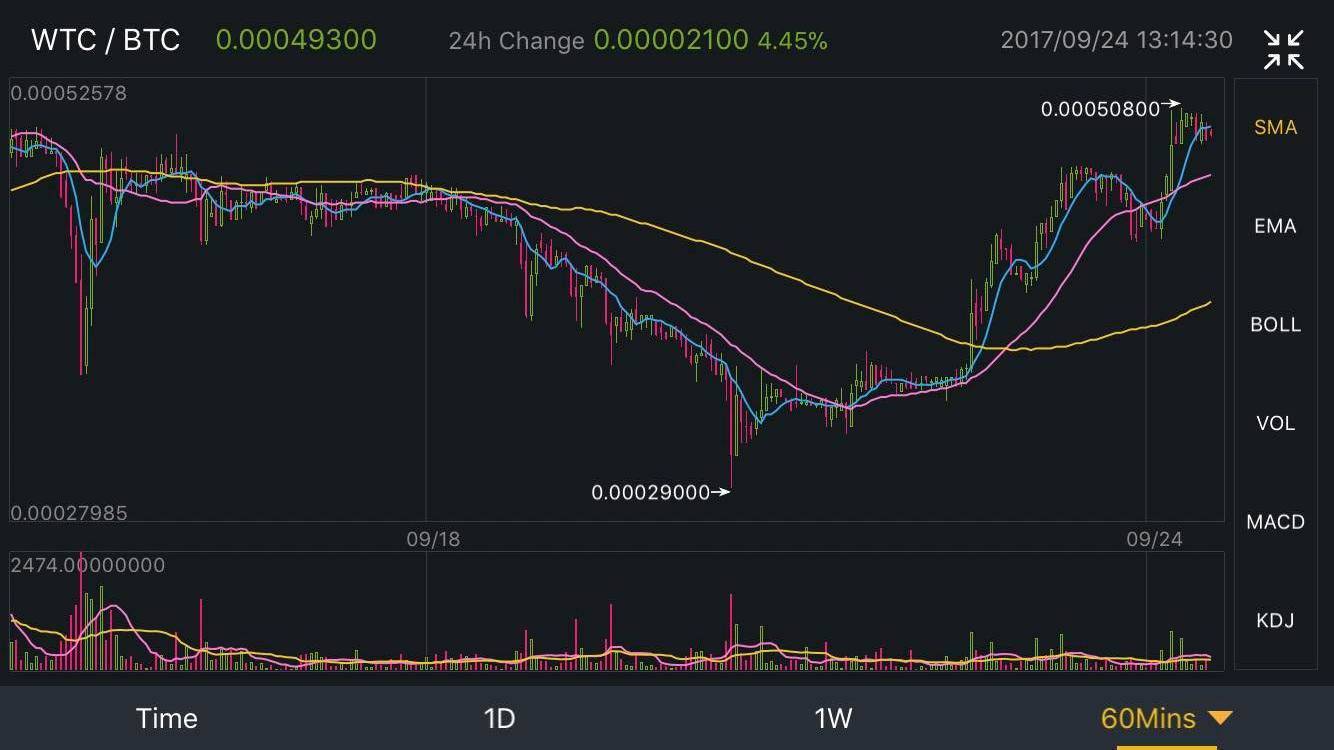 Chart from my post 2 days ago